Swiss Riviera 1 Base, Endless Routes
During the first day of riding an individual plan will be discussed with yourself and the guides. The guides will gauge your preferences, ability and the style of riding you wish to do and you will both plan a set up for the week.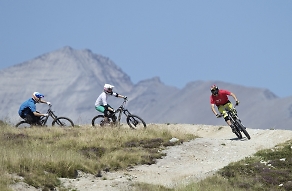 ---
Freeride
We have some great flowing Freeride trails that will get you thirsting for more and more. Everything from fast dirt trails to super technical rock gardens, each resort offers a very different feel and along with it, different challenges.
---
XC & Single-Track
Ticino has some superb flowing XC and single-track to savour and thrill. With the classic and technical high mountain passes of Monte Bar to the fast and flowing trails of Monte Arbostora there really is something for everything in this sunny area.
---
DH Riding
The Downhill courses at Monte Tamaro, Monte Lema and, soon to be, Monte Generoso are some of the best in Switzerland, we also like to think outside the box and have found some amazing natural DH trails that keep us off the busy mainstream courses and allow you to ride the very best unprepared trails too!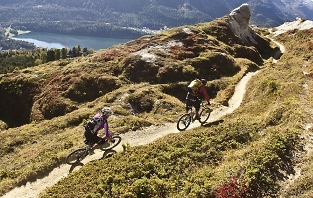 ---
The Areas
We will take you to see the brilliant trails at Monte Bre, Monte Tamaro, Monte Lema, and Monte Generoso and, if you have the energy, the Monte Bar high mountain tour. We also take a day to visit anther classic town of Locarno and ride the area of Caradada.
Add the stunning scenery, palm trees and views across the lakes (have we mentioned the sun?), Ticino really does offer a great region to ride the very best.
Lugano Vibrant City of Ticino
Lugano, the largest town in the holiday region of Ticino, is not only Switzerland's third most important financial centre and a conference, banking and business centre, but also a town of parks and flowers, villas and sacred buildings. With Mediterranean flair, Lugano offers all the advantages of a world-class city, combined with the cachet of a small town.
The town centre has Mediterranean-style squares and arcades, and numerous parks with sub-tropical plants such as the Parco Civico on the shores of the lake invite you to laze around, enjoying the atmosphere. The two closest mountains to Lugano, Monte San Salvatore and Monte Brè, give you an outstanding panorama of the town, Lake Lugano and the alpine scenery.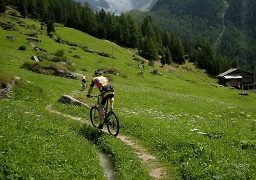 Other activities
We also have a huge range of other activities awaiting you.
Canyoning
Bungee jumping on the famous dam (where James Bond's Goldeneye was filmed)
Para-gliding
Parachuting
Rafting
Just about everything you could ask for!
Great trails and expert guiding Our riding groups have small sizes, from 2 to 6-persons.
Our guides are CTC trained, 1st aid qualified and are experts on riding and the area – you will feel the passion they have for the sport and the determination to make your holiday and rides the very best.
We normally allocate you a personal guide for your group to make sure that rides are geared to your own personal levels and preferences. With us, you matter!
---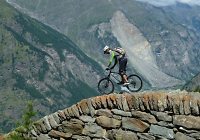 Matt Senior MTB Guide (XC & DH)

Matt has lived and worked in Zermatt for over 7 years. In the summers he is one of our top team of MTB guides. CTC Leader trained and with his entire working career as a guide or instructor, everything from skiing and mountain biking to windsurfing and scuba diving! His great personality, knowledge and skills will enhance your holiday and help you ride the best trails.
---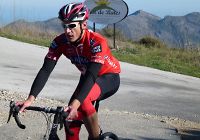 Al Pittar Road and MTB Guide (Ultimate XC and Road)
Al has been riding in Zermatt and the whole of Switzerland for over 10 years. His main interests are Road biking, XC mountain biking, mixed with snowboarding during the winter. A genuinely excellent, patient, and knowledgeable CTC trained tour leader with in depth knowledge of the roads and MTB trails, his mechanical skills have saved the ride more than once! Genuine in his interest in you and his love of all things cycling.
---
Stuart Pointon MTB Guide (XC & DH)

Stuart has been in Zermatt for over 10 years. His main interest is mountain biking, mixed with skiing and mountaineering during the winter. An excellent rider and tour leader, CTC Leader trained and with in depth knowledge of the trails, his, passion for the sport, relaxed approach and good sense of humour add a sparkle to all his rides. He has also completed the legendary Grand Raid Crystalp race.
---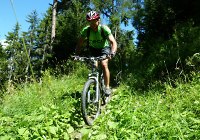 Chris Patient Road and MTB Guide (Anything!)

Chris lives for the outdoor lifestyle. A Zermatt resident for over 25 years, enjoying his hobbies of mountaineering, climbing, skiing, paragliding, and, of course, mountain biking. CTC Leader trained and also an excellent photographer, it would be difficult to find someone with more all-round skills, excellent ability, knowledge and as patient as his name suggests! There are not many things Chris hasn't done! He has ridden 4 times in the Grand Raid Crystalp.
---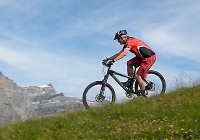 Jeff Michel Managing Director

Always around and available, he is the personable face you tend to never see in a company – the boss available to discuss your holiday over a beer!
Rocky Mascot
Our Golden Retriever
Rocky
likes to get involved in the riding (and any snacks you happen to be carrying!)
Getting Here Fly, Drive, Train
We include Cross-Channel Ferries for those who are self driving or Airport Transfers for those flying, so you can choose the best option that suits you.
Flying
Our partners at Switzerland Travel Centre can provide good value and fully ATOL protected scheduled flights from most major UK airports to Geneva, Basel and Zurich – there are some great deals to be had!
You are welcome to provide your own flights if you prefer, perhaps using one of the many Low Cost airlines flying to Basel or Zurich. We can advise you of the best flights and times.
SWISS even have great value flights to Lugano from London City, London Heathrow, Birmingham, Manchester, Edinburgh and Dublin.
Travelling to Lugano
Train Transfer Time from Basel:
4hr 05min
Train Transfer Time from Bern:
4hr 30min
Train Transfer Time from

*

Geneva:
5hr 50min
Train Transfer Time from

*

Zürich:
3hr 00min
Driving Distance from Calais:
640 miles
* Swiss Fly-Luggage available
View the Swiss Rail timetable.
We offer a wide range of quality accommodation from 2 to 5 star, apartments and hotels
Chalets and Apartments (Self-catered):
We have 2-person studio apartments and every size, right up to 8-person apartments. They are spacious and convenient to amenities, the lifts and free village bus.
All our chalets and apartments are fully ABTA protected.
Hotels:
Again, we offer a huge range of availability on hotels. We can offer any level from our 2, 3 or 4-star hotel selection. In some resorts we can even 5-star hotels.
---
Booking
Because of the wide variety of accommodation we have available, please enter the numbers travelling and standard required on the Personal Quote Page and we will e-mail you with details and pictures of the best accommodation matching your requirements.
If you have any specific requests such as swimming pools, childcare etc, please also mention this on the Personal Quote Page and we will do our utmost to quote you the ideal place to suit your needs.
OTP Holidays Preferred Tour Operator of Switzerland Tourism
Our prices are simple, we have ADULT prices, and discounted prices for CHILDREN up to 16yrs old.
Because of the tremendous range of accommodation we offer, we have listed the prices below based on good quality apartments and 6 people riding with 1 guide. These rates are a guide and may fluctuate based on the accommodation actually chosen / available and are based on full occupancy. Please ring or e-mail for available accommodation.
You can specify the standard and size of apartment or standard of hotel required on the Personal Quote Page. We respond personally to each request with availability, description, pictures and exact prices.
Holiday Price incl. Accommodation, 5 full days of guiding, lifts and transfers

| Summer 2015 | Child – 16yrs | Adult |
| --- | --- | --- |
| RIDING from | £549 | £599 |
---
Unlike most other British tour operators, the prices above include…
5 full days of expert, flexible and personal mountain bike guiding
6 day Ticino Card (covers all public transport and lifts)
Up to 10% discount on bike rental equipment (if required)
Massive choice of high standard and spacious apartment or hotel accommodation
Cross-Channel travel with car or transfers to the resort from airport on Swiss Rail
Services of our very own 24hr on-call experienced representatives
All cleaning, linen, heating & tourist tax charges